Dear Participants of the 2nd Asian Congress on ADHD,

On behalf of the Organizing Committee, I would like to thank you all so much for your participation in and invaluable contribution to the 2nd Asian Congress on ADHD, 2014.
It was a great pleasure to meet you at the Congress, and we hope the Congress was fruitful and rewarding for you.
Thank you again for being part of a successful Congress and we are happy to pass on the baton to Singapore, that will host the 3rd Asian Congress on ADHD in 2016.

Warmest regards,
Hironobu Ichikawa, M.D., Ph.D.
President, The 2nd Asian Congress on ADHD Director General, The Japanese Society of ADHD
★Please make sure to click your web browser's "Reload button" to refresh the page and to show the latest information.
Announcement
Closing date for Abstract Submission is now extended to 30 November, 2013 in Tokyo Time.
Don't miss this opportunity to share your experiences, ideas, and research!
Abstract Submission is now closed. Thank you very much!
Invited Speakers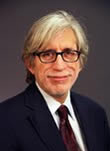 Dr.Francisco Xavier Castellanos
NYU Langone Medical Center, New York, NY
Nathan Kline Institute for Psychiatric Research, Orangeburg, NY, USA

Dr. Castellanos' research focusing on neuroimaging, neuroscience, psychopharmacology, and the genetics of Attention-Deficit Hyperactivity Disorder (ADHD) and related conditions has been published in the Journal of the American Medical Association, the American Journal of Psychiatry, the Archives of General Psychiatry, Biological Psychiatry, Nature Neuroscience, Nature Reviews Neuroscience, and Trends in Cognitive Sciences, among others.

Dr. Castellanos received his AB in linguistics from Vassar College cum laude, his MS in experimental psychology from the University of New Orleans and his MD from Louisiana State University Medical Center. Dr. Castellanos completed a combined residency in pediatrics, general psychiatry and child and adolescent psychiatry at the University of Kentucky Medical Center. He completed a research fellowship in child psychiatry at the Child Psychiatry Branch of the National Institute of Mental Health (NIMH).

Prior to joining the faculty at NYU School of Medicine, Dr. Castellanos worked at the NIMH for 10 years, serving as a staff physician and chief of the ADHD Research Unit, Child Psychiatry Branch. Dr. Castellanos served as permanent member of the National Institutes of Health (NIH) Center for Scientific Review Initial Review Group on Child Psychopathology and Developmental Disorders from 2002 to 2007, and served as chair between 2005 and 2007. He served as co-chair of the American Psychiatric Association DSM-5 Workgroup on ADHD and Disruptive Behavior Disorders.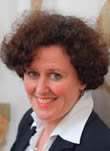 Dr. Sandra Kooij
Head of Expertise Center Adult ADHD at PsyQ, psycho-medical programs in the Hague, the Netherlands

Dr. Sandra Kooij started as a psychiatrist in 1995 with the development of diagnostic assessment, treatment and research in the field of adult ADHD in the Netherlands. In 2006 she received her PhD on a thesis entitled 'ADHD in adults. Clinical studies on Assessment and Treatment'. She is involved in research on the circadian rhythm in ADHD, sleep and health, and on ADHD in older people. She is treating patients, training professionals, informing the public, publishing articles and websites. She is the chair of the DIVA Foundation, that distributes the Diagnostic Interview for ADHD in adults, DIVA 2.0, in now 14 languages (www.divacenter.eu). The Japanese DIVA 2.0 will be the 15th language, and presented during the Congress! She also chairs the European Network Adult ADHD (www.eunetworkadultadhd.com), and recently initiated ADHDFund, online crowdfunding for patient oriented research on ADHD (www.adhdfund.com).

Dr. Katya Rubia
Professor of Cognitive Neuroscience in the Department of Child and Adolescent Psychiatry, Institute of Psychiatry, King's College London, UK

Prof Rubia is a prof of Cognitive Neuroscience at the Department of Child & Adolescent Psychiatry, Institute of Psychiatry, King's College London, where she heads the section on Developmental Neuroimaging.
Prof Rubia's work focuses on functional and structural neuroimaging of normal brain development as well as of child psychiatric disorders, most prominently of ADHD, but also related disorders such as autism, conduct disorder, obsessive-compulsive disorder and child abuse. Her key interest is to determine disorder-specific neuroimaging biomarkers by comparing between disorders. For this purpose, Prof Rubia uses both univariate as well as modern multivariate pattern recognition analyses. Another key research topic is pharmacological fMRI where Prof Rubia uses neurotransmitter and pharmacological manipulations in healthy subjects and in patients with ADHD and related disorders to elucidate the underlying neurotransmitter abnormalities of abnormal cognitive functioning.
Prof Rubia has published more than 140 papers, the majority in high impact Journals such as JAMA Psychiatry, Molecular Psychiatry, American Journal of Psychiatry, Biological Psychiatry as well as high impact basic neuroscience journals.

Dr.Edmund Sonuga-Barke
Professor of School of Psychology, University of Southampton, UK

Dr. Barke's current and recent research is on childhood psychiatric disorders with a special focus on ADHD and related disorders. It is aimed at answering fundamental questions concerning the causes of these conditions and translating knowledge gained through basic research to develop more effective ways to manage disorder for the benefit of patients and their families. There are currently three overarching themes to Dr. Barke's work which is organized through the Institute of Disorders of Impulse and Attention at the University of Southampton and conducted through collaborations with colleagues in other European (especially Ghent and Leuven) and North American Universities as well industrial and local NHS partners. Crucial to the success of these research themes has been the development of the South Hampshire ADHD Register (SHARe) which provides both a standardized clinical assessment for local clinicians and ensures sufficient recruitment of clinical patients.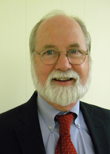 Dr.Lawrence Scahill
Professor, Department of Pediatrics, Emory University School of Medicine,
Marcus Autism Center, Atlanta, USA

Dr. Lawrence Scahill completed his PhD in Epidemiology h at Yale University (1997) and his master's in Child Psychiatric Nursing at Yale in 1989. He is currently Professor of Pediatrics at Emory University and Director of Clinical Trials at the Marcus Autism Center. Prior to joining the faculty at Emory in 2012, Dr. Scahill held similar positions at Yale University. Scahill's primary interest is treatment research in autism and Tourette syndrome. He is the author or co-author of over 200 journal publications with articles in a number of leading journals including New England Journal of Medicine, Archives of General Psychiatry, Journal of the American Medical Association, and Journal of the American Academy of Child and Adolescent Psychiatry.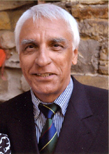 Dr.Aribert Rothenberger
Child and Adolescent Psychiatry, University Medical Center, Goettingen, Germany

1944 born in Wörrstadt (Rheinhessen, Germany). 1966-1971 medical school (University of Mainz). 1972 doctorate. 1972-1983 clinician and researcher at departments of child and adolescent psychiatry, adult psychiatry and neurology (Universities of Essen and Ulm). 1980 board qualification as neurologist. 1982 board qualification as child and adolescent psychiatrist. 1983-1994 clinical and scientific work at the department of child and adolescent psychiatry, Central Institute of Mental Health, Mannheim. 1985 post doctoral thesis in child and adolescent psychiatry, University of Heidelberg. 1987 appointment as professor. 1992/1994 board qualification as psychotherapist and supervisor (behaviour therapy). Since 1994 director and head of the Clinic of Child and Adolescent Psychiatry/Psychotherapy, University Medical Center Göttingen, Germany.

He has written about 600 publications (books, book chapters, reviews, original papers, commentaries and edited book supplements) on different topics.

Prof. Rothenberger served also on editorial/advisory boards of several international journals as well as of the boards of different European committees on Child and Adolescent Psychiatry.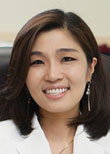 Dr. Keun-Ah Cheon
Associate Professor, Training director in the Department of Child and Adolescent Psychiatry, Director of Yonsei Autism Laboratory, Department of Psychiatry and Institute of Behavioral Science, Severance Hospital, Yonsei University College of Medicine, South Korea

International Training
Dec. 2009 - Feb. 2010: Visiting Scholar, the Institute for Pediatric Neuroscience, NYU Child Study Center, New York, NY, USA (mentor: Dr. Xavier Castellanos)
Mar. 2009 - Feb. 2010: Visiting Scholar, Developmental Neuroimaging Laboratory in Center for Autism Research in Children's Hospital of Philadelphia, University of Pennsylvania School of Medicine, Philadelphia, PA, USA (mentor: Dr. Robert Schulz)
Education: She graduated Yonsei University College of Medicine and received Ph.D at the Yonsei University Graduate School, Seoul, South Korea.
Research Interests
Biological aspects:
- Genetic studies & Pharmacogenetic studies of ADHD
- Neuroimaging studies of Child and Adolescent psychiatric disorders (Autism Spectrum Disorder and ADHD, Tourette disorder, OCD)
-Clinical Psychopharmacology
Psychosocial aspects:
- Epidemiologic Study of ASD and child psychiatric disorder
- Community and School Mental Health
Honors and Awards

| | |
| --- | --- |
| Mar 26, 2005: | Best Research Award in the 20th Anniversary International Symposium and Annual Spring Meeting of the Korean College of Neuropsychopharmacology |
| Octr 21, 2005: | Outstanding Young Investigator Award from Korean Academy of Neuro psychiatry |
| Sep 14, 2006: | Donald J Cohen Fellowship Award. International Association of Child and Adolescent Psychiatry and Allied Professionals (IACAPAP) |
| April 21, 2007: | Outstanding Poster Award of the World Psychiatric Association |
| January 23, 2008 | TOP 100 Health Professionals, International Biographical Centre (Cambridge, UK) |
| May 17, 2008: | Best Poster Award of the Korean Academy of Child and Adolescent Psychiatry |
| April 15, 2010: | Joong-Ang Best Research Paper Award from Korean Academy of Neuropsychiatry |
| May 11, 2012: | Best Poster Award of the Korean Academy of Child and Adolescent Psychiatry. |
| Nov 9, 2013: | Academic Research Award of the Korean Academy of Child and Adolescent Psychiatry |
*More information will be announced as soon as possible.